Description
When children and adolescents are exposed to trauma it affects everyone in the family.
And without addressing the entire family system in treatment, the progress you make in sessions can quickly evaporate when kids and teens leave your office and return to the dysfunctional and negative patterns of their home life.
Now with this new comprehensive 2-day certification training you can go beyond individual therapy and get an accessible roadmap for integrating the entire family into trauma treatment for results that last.
Full of ready to use tools, specific clinical interventions and expert practice tips, you'll finish this training feeling ready and capable to empower families to work together and heal!
When you register you'll get everything you need to:
Skillfully get parents and caregivers on board with being part of treatment
Establish the physical and emotional safety necessary for effective therapy
Make and maintain progress by teaching caregivers to respond to trauma driven behaviours
Overcome the defences, deflections and frustrations that can keep families from healing growth
Help families improve communication, set healthy boundaries and rebuild trust
And much more!
Best of all, you can add a valuable certification to your resume and become a Certified Family Trauma Professional (CFTP) through Evergreen Certifications upon completion of this training at no additional cost to you!
Don't miss this chance to bring greater healing and lasting positive change to your young clients without the frustrations of lost progress when they head home.
Purchase today!
---
CERTIFICATION MADE SIMPLE!
No hidden fees – PESI pays for your application fee (a $149 value)*!
Simply complete this seminar and the post-event evaluation included in this training, and your application to be a Certified Family Trauma Professional through Evergreen Certifications is complete.*
Attendees will receive documentation of CFTP designation from Evergreen Certifications 4 to 6 weeks following the program.*Professional standards apply. Visit www.evergreencertifications.com/CFTP for professional requirements.
CPD
---
CPD
This online program is worth 12.75 hours CPD.
---
---
Speaker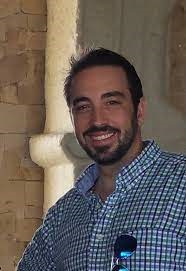 ---
Nathan D. Croy, LCMFT, CFTP, is a clinically licensed marriage and family therapist with extensive experience working with families, teenagers and children impacted by trauma, depression, anxiety, addiction and abuse.

Nathan has been designated a Clinical Fellow by the American Association for Marriage and Family Therapy (AAMFT) and is a Certified Family Trauma Professional (CFTP) through Evergreen Certifications. He is also trained in Trauma Systems Therapy, Parent Management Training and EMDR.

In addition to private practice, Nathan has extensive experience working in outpatient and inpatient settings including in foster care systems, a psychiatric hospital and as a therapist at The University of Kansas Hospital. He earned his master's in marriage and family therapy from Bethel Seminary.

Speaker Disclosures:
Financial: Nathan D. Croy maintains a private practice. He has no relevant financial relationships with ineligible organizations.
Non-Financial: Nathan D. Croy has no relevant non-financial relationship to disclose.
---
Additional Info
Program Information
Access for Self-Study (Non-Interactive)
Access never expires for this product.
For a more detailed outline that includes times or durations of time, if needed, please contact cepesi@pesi.com
Questions?
Visit our FAQ page at www.pesi.com/faq or contact us at www.pesi.com/info
Objectives
Investigate Bowen's conceptualization of chronic stress and its effects on the individual and family unit.
Analyze the clinical implications of caregivers' responses to trauma driven behaviours children and adolescents.
Investigate how common systemic models of family-based treatment can be utilized in a clinical setting.
Assess for domestic violence and other risks in at risk families.
Use family sculpting techniques in session to reveal dysfunctional family dynamics that can inform treatment approach.
Develop a trauma treatment plan from a family and relational systems perspective.
Apply safety planning to stabilize families for treatment.
Employ strategies with caregivers, kids and adolescents to improve engagement in treatment plans.
Utilize psychoeducation techniques to teach caregivers to depersonalize trauma driven behaviours.
Employ in-session psychoeducation approaches to help clients become aware of problematic behaviours.
Use evidence-based strategies in trauma treatment to help families enhance self-regulation.
Utilize clinical techniques to help families set and reinforce healthy boundaries.
Employ specific therapeutic tools in sessions to facilitate forgiveness of self and others in the family system.
Outline
How Trauma is Created and Maintained in Families
Neurological substrates and sources of trauma
Trauma as a disruption of trust
Personal innate resiliency
Impacts on family culture
Responses of the people around the person experiencing the trauma
Maintenance of trauma effects (re-traumatization, dismissive of actual trauma, ignorance)
A Systemic Approach in Trauma Treatment:
How Treating Families Instead of Individuals Improves Outcomes
Families as the source of healing for trauma
Create secure connections and increase resiliency
Build trust as it relates to anxiety, fear, threat
Bowenian Family Therapy, Emotionally Focused Family Therapy and other systemic models
Research, risks and treatment limitations
Stabilize Families for Treatment with Safety Planning:
A Clinician's Guide to Establishing Physical and Emotional Safety
Risk Assessments
Systemic Safety Planning
How to customize the safety plan
Managing physiological responses
Integrating with treatment
Early Session Strategies to Enhance Family Engagement
When it's a bad idea to include the whole family
Assessing for DV and other risks
Use family sculpting to reveal family dynamics
Working individually in order to work systemically
Games and activities to:

Assess a child's self-esteem and world view
Increase open communication
Identify themes to be explored in future sessions
Family System Self-Regulation:
Coping Skills to Modulate Emotions and Trauma Responses
Implementation
How to notice warning signs early
Using coping skills for calm
Identifying primary emotions
The Key to Making and Maintaining Progress:
Teach Caregivers to Depersonalize and Better Respond to Trauma Driven Behaviours
Identifying reactions
Scripts
Case studies
Role-plays to ensure proper implementation
Solutions for Defenses, Deflections and Frustrations:
Effective Strategies and Interventions to Overcome Resistance and Help Families Grow
Preparing families for resistance to growth
Tips for reframing the problem as the solution
Effective ways to deal with deflection and defences
The difference between deflection, projection, and transference
Ego defence mechanisms or personality disorder?
FAIR intervention to mitigate frustration
Three phases of family growth (Protect, Prepare, Participate)
The Trust and Connection Toolkit:
How to Improve Communication, Set Healthy Boundaries and Rebuild Trust
Practical tips for educating families on boundaries
The House Metaphor for understanding boundaries
Reinforcing boundaries after setting them
Boundaries vs rules – the benefits of agreements vs. control
Rebuilding trust – what works and what doesn't
Trust Equation – an online assessment
Shame, Guilt and Judgement in Family Trauma Treatment:
Exercises to Facilitate Forgiveness, Build Empathy and Move Families Forward
Addressing shame in family systems
Overcome the impact of survivors' guilt on families
How family members can stop "shoulding" themselves
The Forgiveness Triangle (Empathy, Grief, Meaning)
Exercises to facilitate the forgiveness of self
Target Audience
Counselors
Addiction Counselors
Marriage & Family Therapists
Social Workers
Psychologists
Psychiatrists
Physicians
Nurses
Other Professionals Who Work within the Mental Health Fields