Description
Virtual Reality (VR) has now emerged as an efficacious tool in many areas of assessment, treatment, and rehabilitation in children and adults!
Join Albert "Skip" Rizzo as he walks you through how VR technology creates controllable, multisensory, interactive 3D stimulus environments while offering clinical assessment and intervention options that are not possible using traditional methods. This session provides exemplars of how VR can be used across a range of childhood health conditions including Autism Spectrum Disorder, ADHD, Cerebral Palsy, sensorimotor impairments, and more! The capacity of VR to create emotionally evocative and cognitively engaging embodied experiences makes knowledge of its use in clinical care essential for 21st Century clinicians!
CPD
---
CPD
This online program is worth 1.5 hours CPD.
---
---
Speaker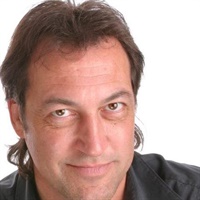 ---
Albert "Skip" Rizzo, PhD, is a clinical psychologist and Director of Medical Virtual Reality at the University of Southern California Institute for Creative Technologies. He is also a Research Professor with the USC Dept. of Psychiatry and at the USC Davis School of Gerontology. Over the last 25 years, Skip has conducted research on the design, development and evaluation of Virtual Reality systems targeting the areas of clinical assessment, treatment and rehabilitation across the domains of psychological, cognitive and motor functioning in both healthy and clinical populations. This work has focused on PTSD, TBI, Autism, ADHD, Alzheimer's disease, stroke and other clinical conditions. Some of his recent work has involved the creation of artificially intelligent virtual human (VH) patients that novice clinicians can use to practice skills required for challenging diagnostic interviews and for creating online virtual human healthcare guides, and clinical interviewers with automated sensing of facial, gestural, and vocal behaviors useful for inferring the state of the user interacting with these virtual human entities. In spite of the diversity of these clinical R&D areas, the common thread that drives all of his work with digital technologies involves the study of how interactive and immersive Virtual Reality simulations can be usefully applied to address human healthcare needs beyond what is possible with traditional 20th Century tools and methods. To view some videos of this work, please visit this YouTube channel: https://www.youtube.com/user/AlbertSkipRizzo.

Speaker Disclosures:
Financial: Albert "Skip" Rizzo is the director of Medical Virtual Reality at the University of Southern California. He is an author and receives royalties. Albert "Skip" Rizzo is on the scientific advisory board for Pear Therapeutics and is the director of research for Cognitive Leap. Albert "Skip" Rizzo receives a speaking honorarium and recording royalties from PESI, Inc. He has no relevant financial relationships with ineligible organizations.
Non-financial: Albert "Skip" Rizzo is a member of the American Psychological Association, the International Neuropsychological Society, and the Association for Behavior and Cognitive Therapy. He is a scientific advisor for Magic Horizon, Luminopia, TrippVR, and MyndVR.
---
Objectives
Defend the rationale for the use of VR in the assessment and training of cognitive, motor and psychological health conditions in children including those with autism, ADHD, Cerebral Palsy, and sensorimotor impairments.
Argue how recent advances in the creation of virtual humans can be used in clinical applications for training healthcare providers and for various patient-facing applications like social skill training.
Support the rationale for the use of VR in the assessment and rehabilitation of a wide range of clinical disorders including, Phobias, PTSD, Alzheimer's, Stroke, and addictions.
Choose technology applications for clinical use with children, not simply by knowing of specific applications, but by understanding what features and potential added value they may provide.
Outline
Introduction to Virtual Reality (VR)
Definitions and Rationales
Immersion and Interactivity
Theoretical/practical rationale for clinical VR
New Tools for Clinical Treatment, Training, and Research – Cases Examples
VR in the assessment and treatment of cognitive, motor and psychological function

Autism, ADHD, Cerebral Palsy, and sensorimotor impairments

VR Exposure Therapy for Anxiety Disorders, PTSD
VR distraction approaches for pain management and discomfort reduction
VR motor and cognitive function assessment and rehabilitation
Intelligent virtual humans for role-play training for social skills and building relationships
Limitations of the research and potential risks
The Future of Clinical Virtual Reality Across the Lifespan!
Technology
Costs
Marketplace
Growing Clinical and Scientific Community
Target Audience
Licensed Clinical/Mental Health Counselors
Social Workers
Psychologists
Speech-Language Pathologists
Occupational Therapists
Occupational Therapy Assistants
Physical Therapists
Physical Therapists Assistants
Teachers/School-Based Personnel
School Administrators
Reviews
Overall:
5
Total Reviews: 1